Bruker Vertex 70v Interferometer with Hyperion 3000 IR Microscope
The Bruker endstation provides a state-of-the-art Fourier Transform infrared spectrometer and microscope to supply diffraction-limited spatial resolution to an ever-widening range of infrared spectroscopy experiments.
This system is ideal for experiments that require the best available broadband brightness, signal to noise and spatial resolution.
Research and development to explore new experiments and re-examine existing techniques by applying the advantages of high brightness infrared synchrotron light are encouraged and actively pursued by beamline staff.
Schematic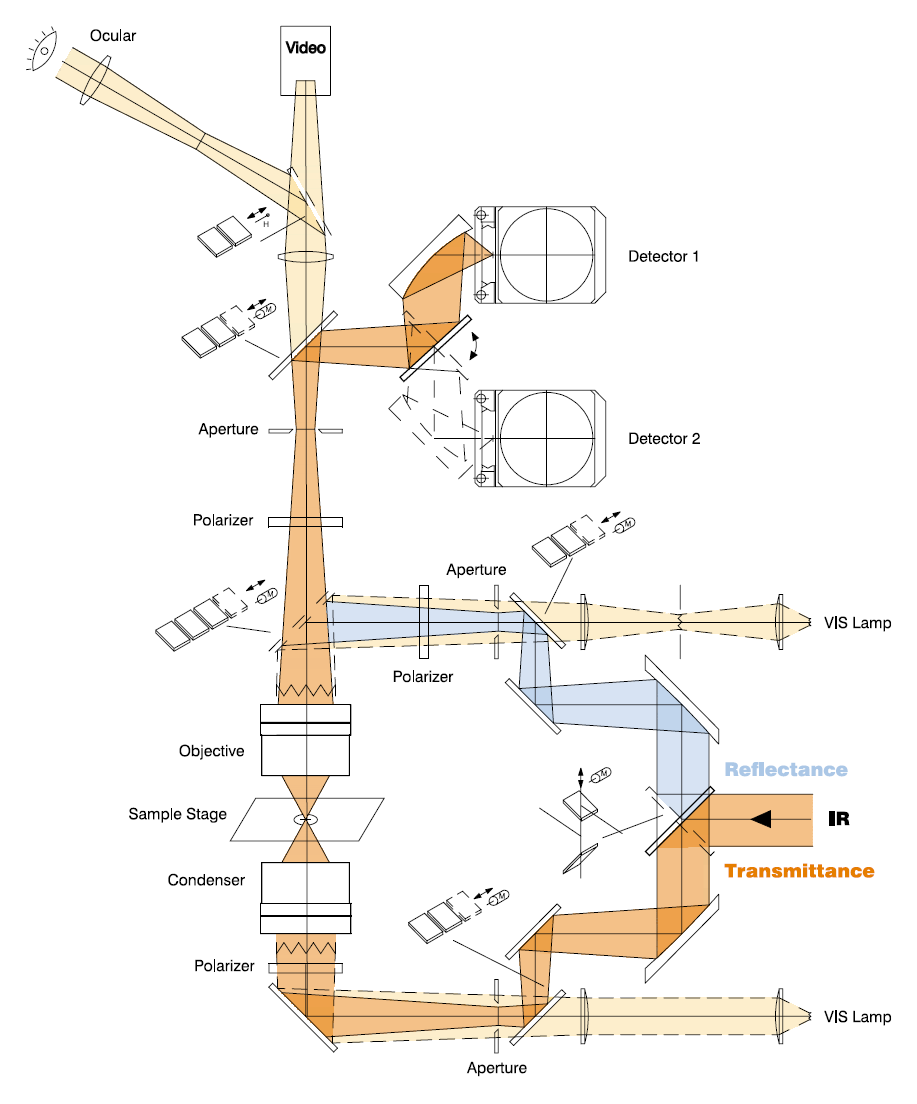 Beamline Specifications
Hyperion 3000 Microscope
Magnification

| Optic | Effective Spot Size [0.9 mm aperture(s)] | Effective Spot Size [0.3 mm aperture(s)] |
| --- | --- | --- |
| 15x | 60 μm | 20 μm |
| 36x | 25 μm | 8 μm |
| 52x | 17 μm | 6 μm |